Virtual Vacation Bible School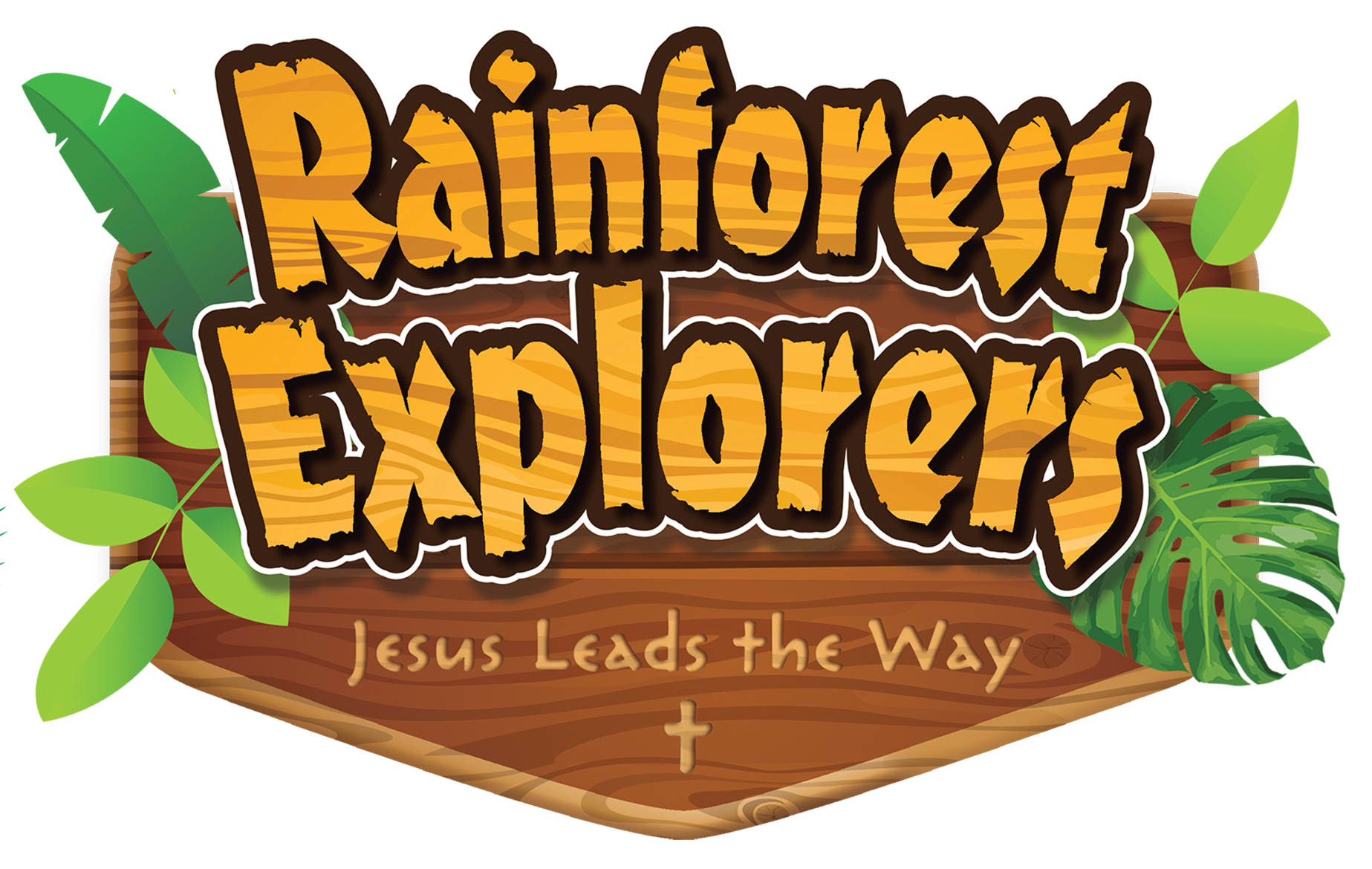 Oh, the depth of the riches...of God!
Romans 11:33
Monday, July 20 - Friday, July 24, 2020
Virtual Vacation Bible School (V-VBS) is coming! This year's VBS will be a little different from previous years because, well, this year is different than other years due to the pandemic. But, while this year's VBS will be held online, it is still going to be a great week of fun-filled learning about Jesus and how He is always there for us—certainly, an assuring message during this time.
Our V-VBS experience will offer many engaging activities for families with preschool through grade six children. All community families are welcome to participate. There is no charge for our V-VBS, but if you wish to make a donation to help defray the cost of materials, mail a check to the St. John Lutheran Church, 7214 S. Cass Ave., Darien, IL 60561 or give online.
Our theme this year is Rainforest Explorers—Jesus Leads the Way! The rainforest is a wild place and life can seem like a jungle. To make it through this unknown world safely, we need a guide who can keep us on the right path. As a Rainforest Explorer, you will learn how Jesus is our ultimate guide as we travel through this rainforest called life. We may feel lost, but Jesus will show us the way. He will never leave us. He loves us so much and leads us to the treasure of eternal life.
Those families wishing to go on this e-journey should:
1. Complete the Online Registration Form on or before Sunday, July 12.
2. Pick up student packets of V-VBS materials for Bible story and craft times on Sunday, July 19 between 3:00 p.m. and 5:00 p.m. at St. John Lutheran Church, 7214 South Cass Avenue in Darien.
3. During the week of V-VBS (7/20-7/24), access links to digital content produced by St. John Lutheran Church and Concordia Publishing House (CPH) via a daily e-mail and our church website. These links will contain a lesson outline; opening, puppet, theme song, storytelling, Bible challenge, and mission videos; skit; daily key point action chant and Scripture verse; and themed snack and game ideas.
4. Directly purchase a pass-along CD or digital download of V-VBS songs for $5.99 from CPH, if your family is musically inclined. This is an optional component.
5. Consider sharing your family's rainforest adventure on social media. Email photos or videos to vbs@sjlcdarien.org and we will post them to our church Facebook page. (It is understood that by emailing them to us you are giving us your permission to post them on our Facebook page.) Or, if you prefer, post them yourself on Instagram with the hashtag #SJLCVBS2020
If you have questions, please contact the V-VBS Team at vbs@sjlcdarien.org
We hope you will join us on this trek with Jesus, our Savior, via the Internet!