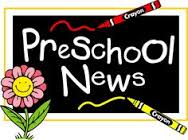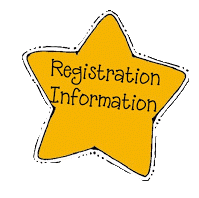 Open enrollment for 2019-2020 began January 3, 2019 and continues. Payment of the Registration Fee must be made in the school office before the application will be processed and enrollment finalized. All registration must be completed using the 2019-2020 Online Registration Form.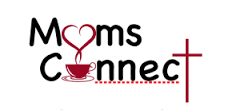 All moms are invited to connect with us and the Lord on Fridays from 9:00 a.m. to 10:15 a.m. September through May on days when our preschool is in session. This small group is facilitated by Deaconess Phaedra Serbus, a wife, mother and Director of Youth & Family Ministry. This is the perfect opportunity for you to network with local moms while gaining support, encouragement and equipping from God's Word for your vocation as parent. It will be time well-spent in nurturing yourself so you can better nurture a healthy family dynamics. Complimentary child care is provided. A new parenting study begins on Sepember 13, 2019. Our initial focus for the year will be based on the book, The 5 Love Languages of Children: The Secret to Loving Children Effectively by Dr. Gary Chapman and Ross Campbell, M.D.This group is open to community moms as well as those associated with our church and preschool so please invite you friends and neighbors with this Flyer. Please register online. You are welcome to join the group at any time.
All community families are invited for a FREE Family Fun Event on Sunday, September 29 from 3:00 p.m. to 5:30 p.m. The afternoon will begin with crafts and games. At 3:30 p.m. the featured entertainment of Dave DiNaso's Traveling World of Reptiles LIVE Show will begin. It will be an interactive, educational, and safe experience for the whole family. See, touch (only if you want to) and learn about some fascinating reptiles and amphibians from around the world. Afterwards, we will enjoy a pizza dinner at 5:00 p.m. We look forward to being your host and connecting with you. Kindly register online on or before Thursday, September 26.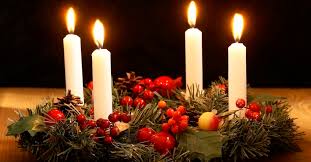 Our 15th Annual Vendor & Craft Fair will be held this year on Saturday, December 7, 2019 from 9:30 a.m. to 2:30 p.m. All proceeds from the event benefit the Early Learning Center Fund. Each year this extensive showcase of handmade and retail items provides the perfect opportunity for patrons to find items on their Christmas gift list in one convenient location. There is space for vendors on two levels. Admission and parking is free. There will be food for purchase, a bake sale, and raffle. If you are a vendor interested in securing a space, contact Deaconess Phaedra Serbus at vendorfair@sjlcdarien.org to check on availability of open spaces then download an Application Form and submit before November 20. Those reserving a spot prior to September 27 will receive an Early Bird Discount on the registration fee. Whether you sell or buy, we hope you will support this major fundraiser for the preschool.