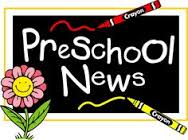 St. John Lutheran Early Learning Center will be closed beginning Monday, March 16 through Thursday, April 30 due to the COVID-19 pandemic.
Our Parent-Teacher Conferences originally planned for March 26-27 will be rescheduled. We have artifacts to share with you regarding your child's progress so a personal conference is preferable, if possible. Information regarding future dates for this purpose will be forthcoming.
The Living Color Plant Sale is canceled. Those who already ordered plants will have their money refunded,
The Trivia Night Fundraiser originally planned for Friday, April 17 will be postponed. It is hoped that we can reschedule it at some future date.
The ELC children will not sing in church as planned on Sunday, April 26.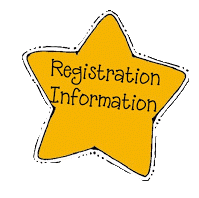 Rolling enrollment for the current year is available only for classes that have not reached their maximum capacity. Please call 630-324-6582 to check on availability prior to registering. If space is confirmed, you will be asked to complete a paper application. Payment of the Registration Fee must be made in the school office before the Application will be processed and enrollment finalized.
Open Enrollment for 2020-2021 is now underway! Payment of the Non-Refundable Registration Fee must be made in the school office at 7214 South Cass Avenue, Darien, IL 60561 before the Application will be processed and enrollment finalized. All registration must be completed online using the 2020-2021 Online Registration Form.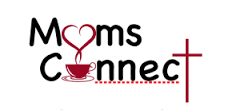 All moms are invited to connect with us and the Lord on Fridays from 9:00 a.m. to 10:15 a.m. September 2019 through May 2020 on days when our preschool is in session. This small group is facilitated by Deaconess Phaedra Serbus, a wife, mother and Director of Youth & Family Ministry. This is the perfect opportunity for you to network with local moms while gaining support, encouragement and equipping from God's Word for your vocation as parent. It will be time well-spent in nurturing yourself so you can better nurture a healthy family dynamics. Complimentary child care is provided. This group is open to community moms as well as those associated with our church and preschool so please invite you friends and neighbors with this Flyer. Please register online. You are welcome to join the group at any time.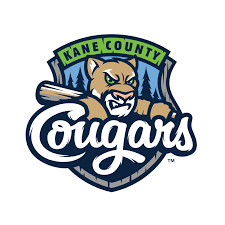 ELC families and their extended family and friends are invited to join St. John Lutheran Church at a Kane County Cougars "All Faiths Night" on Friday, June 19 at 6:30 p.m. Meet at church by 5:00 p.m. if you wish to caravan or to carpool to Northwestern Medicine Field at 34W002 Cherry Lane in Geneva. Tickets are $7 per person. Children two and under are free if they do not need a seat. Pick up an envelope in the ELC Office to request tickets and remit your payment. Checks should be made out to St. John with Cougars Game memo. Place ticket orders in Deaconess Phaedra's mailbox. The deadline to sign up for tickets is Monday, June 1. Those driving their vehicle to the game will be given a pass for free parking. There are several kid-friendly game night promotions such as the Paw Patrol, post-game fireworks, and run the bases. Each person that brings two cans of food for the Northern Illinois Food Bank will get a free undated ticker for a future game.