Men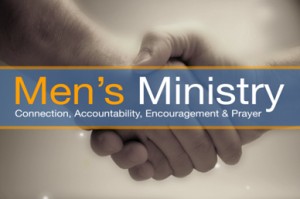 Dart League
Meets Weekly September through April
Tuesday
7:30 p.m.
The Lutheran Dart League has a long and interesting history since its creation in 1932. The Lutheran Dart League uses a dartboard that is four-foot square, elevated so the bottom edge of the board is two feet about the ground. It is placed 20 feet away from the thrower of the dart. The board is laid out like a baseball diamond, with first, second, and third bases, as well as a home run where home plate would be. There are strikes, balls, fouls, outs and double-plays on the board as well. The darts are about six inches long, wooden with a steel tip and three or four feathers. St. John is part of the Eastern Conference with seven other teams. Games are played at home and away at other churches. The season includes an All-Star Game and Championship Tournament. The season ends with an Annual Awards Night Banquet.
St. John Men's Group
Every Other Week
Sunday
6:30 p.m. to 8:00 p.m.
The St. John Men's Group is a ministry group that explores the role of men in relationship with God, their families, individuals, and the world. Through Bible study and thought-provoking discussion, the group's members are challenged and motivated to greater levels of commitment, leadership and service as they become stronger disciples of Jesus Christ. Relationship building, prayer support, accountability, and fellowship are other aspects of this gender-based group.