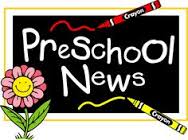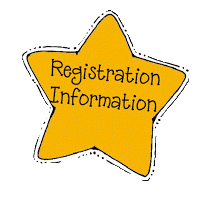 Rolling enrollment for the current year is available only for classes that have not reached their maximum capacity. For 2017-2018 registration, please call 630-324-6582 to check on availability prior to registering. If space exists, enroll by completing the 2017-2018 Online Registration Form.
Open enrollment for 2018-2019 began Wednesday, January 3, 2018. To enroll, fill out the 2018-2019 Online Registration Form.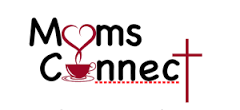 We are excited to announce a group for moms on Fridays from 9:00 a.m. to 10:15 a.m. It is facilitated by Deaconess Phaedra Serbus, a wife, mother and Director of Youth Ministries. This is the perfect opportunity for you to network with local moms while gaining support, encouragement and equipping from God's Word for your vocation as parent. It will be time well-spent in nurturing yourself so you can better nurture a healthy family. You are free to join the group at any time. It is open to community moms as well as those associated with our church and preschool. Click here for more information about the Bible study and for convenient online registration.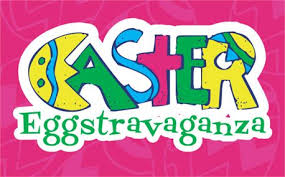 An Easter Eggstravaganza will be held on Saturday, March 31, 2018 from 9:00 a.m. to 11:00 a.m. with an Egg Hunt at 10:00 a.m. Jeremiah, a Lutheran Church K-9 Comfort Dog, will be on hand to personally greet everyone. This family-friendly event is open to the community free of charge. In addition to looking for treat-filled plastic eggs, children and their families will have the opportunity to participate in games and to make crafts at 9:00 a.m. There will be a puppet show at 9:30 a.m. and 10:30 a.m. It promises to be a joy-filled morning. We hope you will attend and invite your neighbors and friends.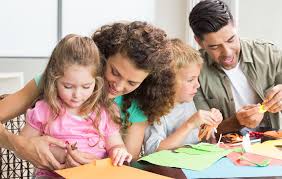 A Parenting Workshop by ELC teacher, Mrs. Dawn Lantero, will be held on Friday, April 13 at 9:00 a.m. The topic will be "Parenting Styles and Their Impact on Children." Learn what research has shown about the four parenting styles and their long-term effect on children's emotional well-being. Mrs. Lantero is the author of S.P.L.A.S.H. Parenting Principles. She is also a parenting workshop facilitator, columnist, consultant, and blogger (www.splashparenting.com). She has been sharing new insights for 17 years by combining her experience as a teacher and knowledge as a mother of four to offer real life solutions to both teachers and parents who are looking for inspiration and support. She believes that parents who take the time to learn even just a little about child development and positive discipline can dramatically alter their total family experience. Once put into place, her practices have long-lasting benefits. This workshop is open to all interested church and ELC parents and their friends. Here is a Flyer to share with others. Complimentary child care will be provided. In order to plan for that, all attendees are asked to register by signing up on a sheet available in the ELC or on the ELC table in the Information Café.