Employment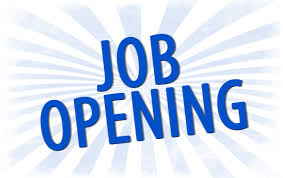 St. John Lutheran Early Learning Center (ELC) at 7214 South Cass Avenue in Darien, IL has one open part-time teaching position for the upcoming academic year beginning August 26, 2019 through May 20, 2020:
Part-Time Teacher for Three-Year-Olds and/or Four-Year-Olds
A preschool teacher is needed Monday through Friday from 8:00 a.m. to 12:00 p.m. to work with classes of three-year-old or four-year-old children or a mixed three-year-old and four-year-old class.
Applicants must have a college degree, an Early Childhood endorsement, and one administrative course so they will meet DCFS Director Qualified Requirements. Those applying should also be a member in good standing of a Christian congregation, preferably one of The Lutheran Church-Missouri Synod (LCMS).
If you are interested in the position, contact Dr. Nancy Chibe, Director, at:
St John Lutheran Early Learning Center
7214 South Cass Avenue
Darien, IL 60561
Phone: 630-324-6582
Fax: 630-969-8204
Email: elc@sjlcdarien.org