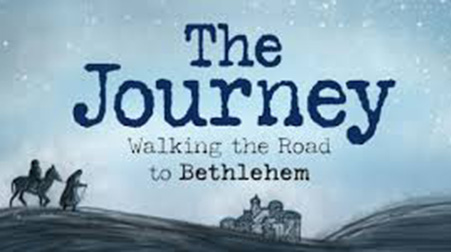 An Adult Bible Study
Sundays
Beginning November 10, 2019
10:30 a.m. to 11:30 a.m.
Leader: Dr. Paul Prell
We invite you on a five-week journey with author, Adam Hamilton, as he travels on video from Nazareth to Bethlehem in a fascinating look at the birth of Jesus Christ. Using historical information, archaeological data, and personal reflections, Hamilton illuminates this most amazing moment in history. Hamilton thoughtfully, movingly walks us through what really happened when God touched this planet so that we experience the birth of Christ in our lives in a new way. As we follow the footsteps of Mary, Joseph, the shepherds, and others, the richness of the full story will touch your heart and give new insights into your own journey with Christ.