Free Parenting Workshop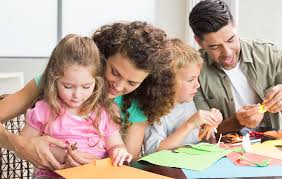 "Respectful Kids"
Saturday, April 27, 2019
9:00 a.m. to 11:00 a.m.
Registration is required by using the
(Preferred Method)
OR
Non-Online Registration Form to Be Printed, Completed, and Turned into Church Office
(Printed Copies Available in Church/School Offices)
(Please register no later than April 22, 2019.)
Are you tired of yelling at the kids? Do you dream of just one day with no arguing or whining? Are you tired of fighting against the TV world that rewards disrespectful behavior with a laugh track? Have you read every parenting book on the planet and yet nothing ever changes? If your answer is "yes" to any of these questions, then this event is for you!
After you enjoy a complimentary breakfast, child psychologist, Dr. Todd Cartmell, will present a workshop titled "Respectful Kids" which will help you as a mom, dad, grandparent, or legal guardian transform kids' disrespectful behavior into new respectful habits that will change the dynamics of your family. Learn power-packed biblical strategies for teaching respectful behavior, turning on respectful behavior, and turning off disrespectful behavior.
Filled with humor and practical ideas that you can use right away, Dr. Cartmell will show you how to teach your kids the right lessons, the right way. Dr. Cartmell practices in Wheaton, Illinois. He received his doctorate from Fuller Theological Seminary and is the author of five faith-based parenting books, including 8 Simple Tools for Raising Great Kids. His parenting workshops have been enjoyed by thousands of parents throughout the country and his parenting blog has loyal followers everywhere..
The event is open to the public with free childcare available. Registration is required. Your emailed confirmation or a ticket secured from church office needs to be presented at time of entrance.