Vacation Bible School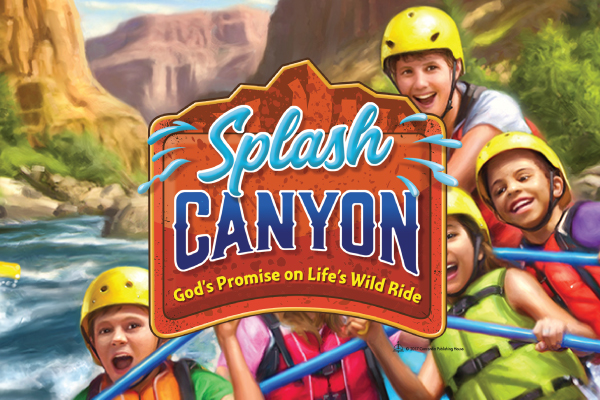 For all the promises of God find their Yes in Him.
2 Corinthians 1:20
July 16 - July 20, 2018
9:00 a.m. to 11:45 a.m.
Online Registration has closed, but you can still register in person
on Monday, July 16 at 8:30 a.m.
Children have lots of fun when they attend our annual Vacation Bible School (VBS). If you are between 3 years old and 6th grade by September 2018, you are invited.
Make new friends and reconnect with old ones as you learn about God's promise. Life is full of thrills and spills; we may not know what's around the bend, but God does! At Splash Canyon, kids discover that, on life's wild ride, Jesus is by our side. Enjoy Bible stories, skits, games, snacks, crafts, music, and outdoor recreation each day. There will also be a Family Night featuring a hot dog supper and program.
The materials fee for VBS is $20.00 per family regardless of the number of children if you register online before July 6. If you register online after July 6 or at the door, the material fee is $25.00 per family. In either case, you will pay when you arrive on Monday morning to check in at the pre-registered line.
We hope to see you there! While walk-ins are always welcome, online registration is preferred as it decreases wait time in line for both parents and children on the first day. It also assists us in establishing class lists and ordering supplies. You can register online beginning May 15 through July 13. Reserve your spot now and invite your friends to do so also!